Business Solutions
One-Stop-Shop for Tailored ICT Business Solutions to help you grow online.
Broadband Business Solutions
Every business needs to be online for continued success and growth in this digital era. WanTok provides unparalleled business broadband services to help businesses stay connected and grow, connecting them to more customers, more possibilities, better speeds, and better results.
From card readers through to interactive displays, our broadband will help get all your technology up and running. We can even get multiple premises online, connecting your whole operation.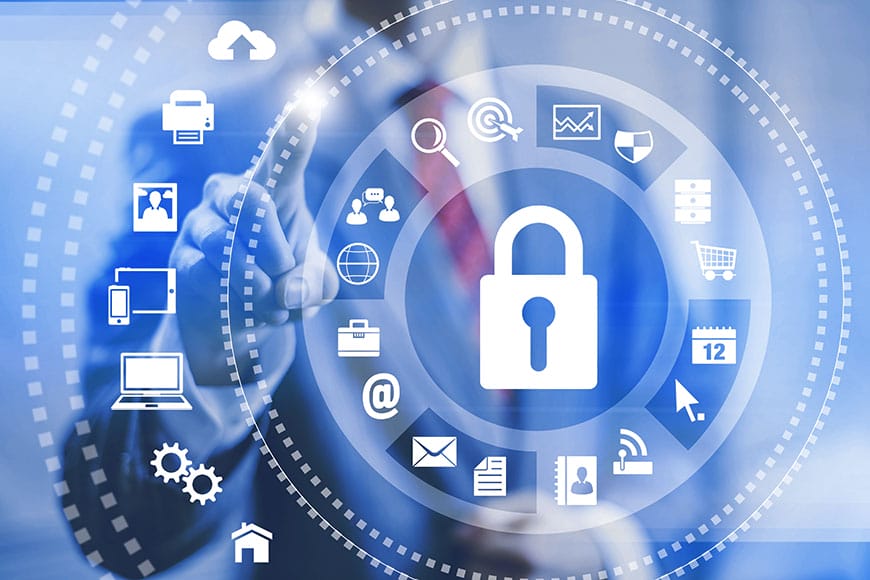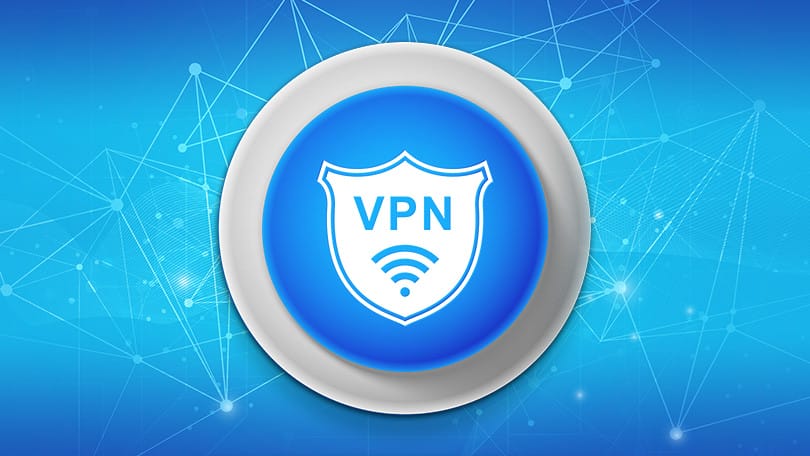 Secure VPN Connectivity
A secured virtual private network allows you to create a secure connection to another network over the internet. Business on VPN safeguards information send and receive online and protects their connections from unauthorized intrusion. It provides end to end encryption connection.
Our professionally trained staff works with you to design, implement, troubleshoot and support your secure VPN service so you can conduct business with peace of mind.
Point-to-Point Connectivity
A direct connection that offers a business a number of benefits. It securely sends heavy, sensitive or confidential data between each location. These connection can be over Fibre or via secure microwave. WanTok Network Engineers will help you acquire the right type of connectivity for your critical challenges.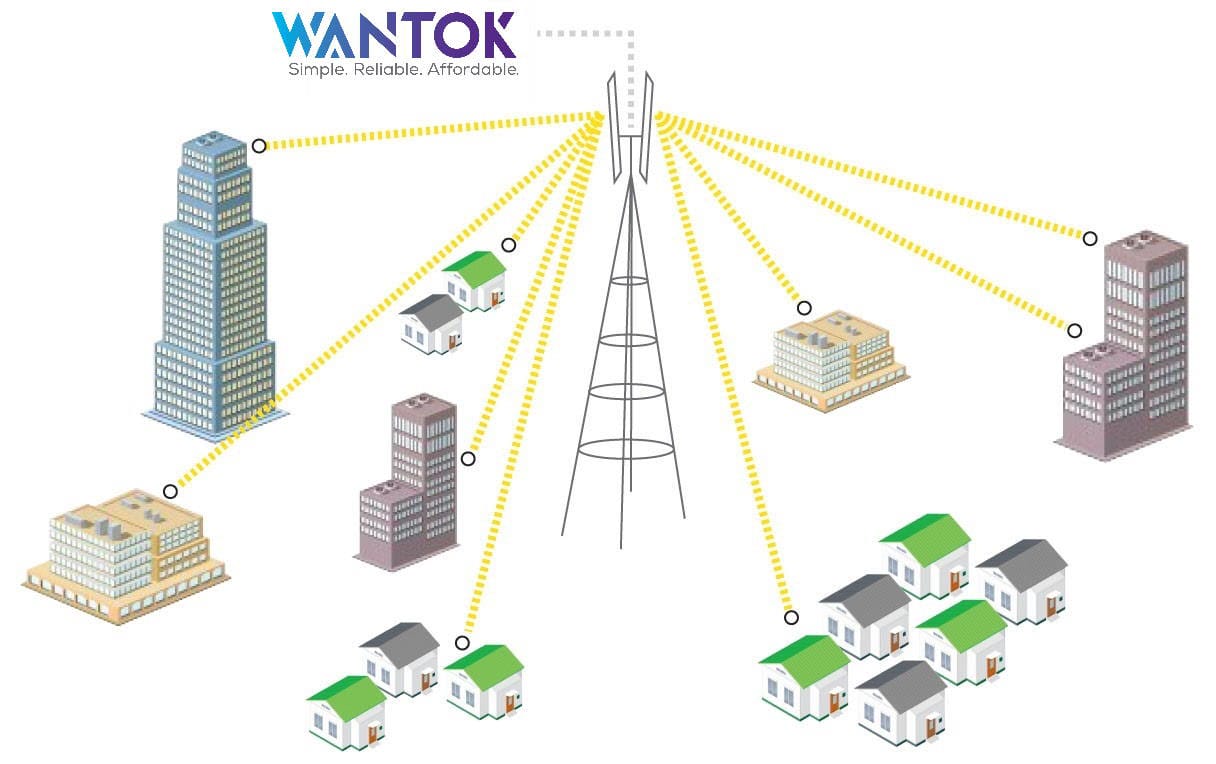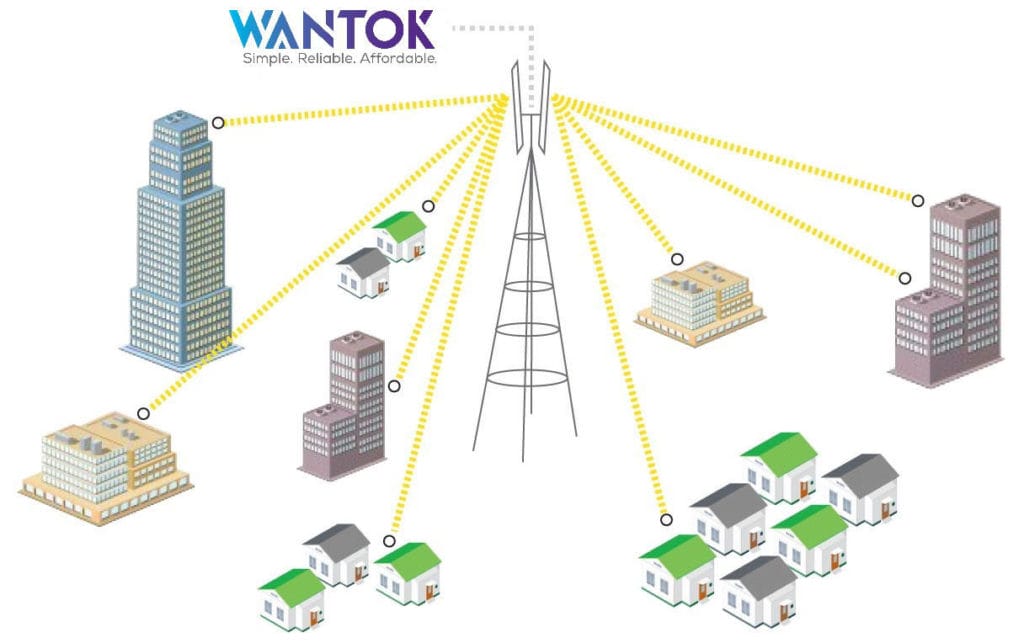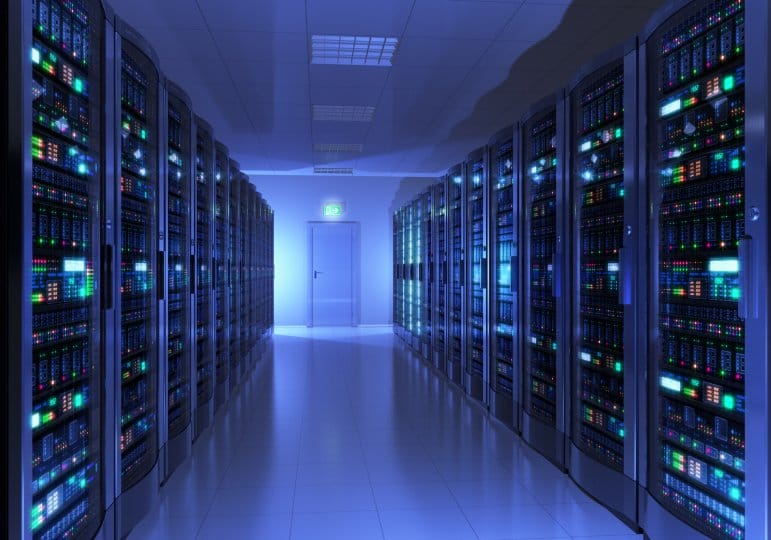 Cloud Hosting Business Solutions
WanTok offers secure, high-speed, reliable and affordable cloud hosting solutions to host your static and dynamic websites and email in the cloud with Click to Deploy or customized solutions.
WanTok's most experienced devops will configure and manage your cloud account. We know that a growing business needs more maintenance on all levels. By taking care of the IT aspect, we allow you to focus on other more important business issues.
Web Development
With up to 85% of consumers visiting a company's or service provider's website before making a purchase, more and more consumers make decisions based on their online experience: the appearance, usability, and accessibility of your website is more important than ever, especially in an increasingly competitive market.
Along with our high-speed and reliable cloud hosting, WanTok offers a variety of website design and development services, from creating mobile web development solutions and responsive website designs, to building custom e-commerce and intranet experiences using the latest and proven web technologies. 
ICT Business Solutions Your Business Needs
CONNECTING YOU IS WHAT WE DO BEST.
Services The Way You Want
We are passionate about technology that is why our mission is to provide quality ICT business solutions to support the operations & growth of your businesses. The process of solution delivery starts from the discussion. We listen to your requirements and pain points and provide you with customized solutions that can cater to all your business needs.
Our professional technical and customer support teams work together with you to enable you to experience the service in a way that matches your expectation. We ensure that you can trust WanTok to offer you services the way you want them so you can focus on your core business.